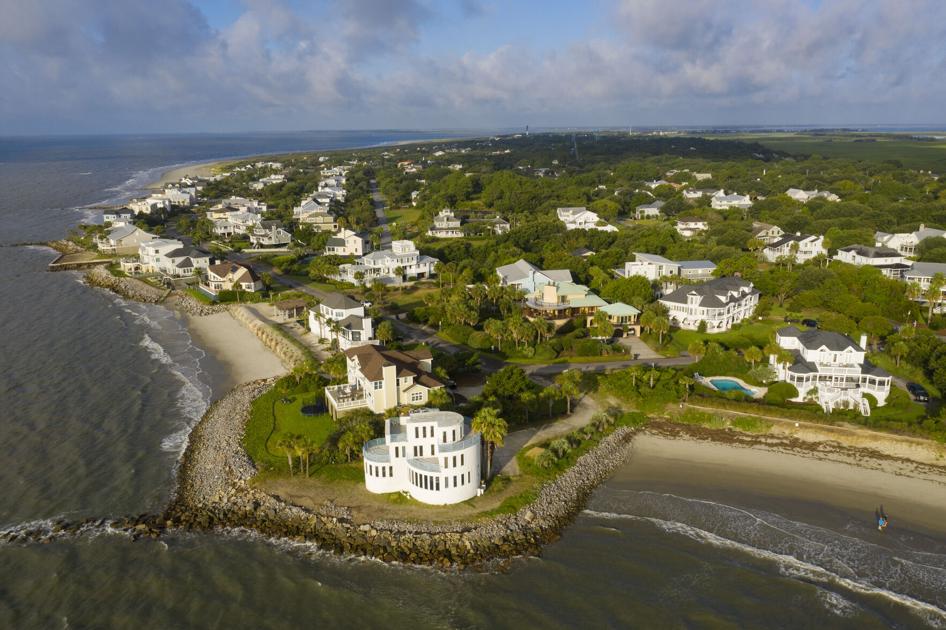 Local governments across Charleston County adjusted their property tax rates following a mandatory reassessment of real estate values.
In more than a dozen towns and cities — including three of the state's largest, Charleston, North Charleston and Mount Pleasant — a tax increase was the result.
Tax increases ranged from 1 percent to more than 31 percent. In a few places, rates decreased.
The change came about because property tax rates had to be adjusted due to the countywide update of real estate values.
The process happens every five years and typically increases the tax base of municipalities, the county, the school district and entities such as Trident Tech and the Charleston County Park and Recreation Commission. 
Property taxes are complicated, but reassessment and the adjustment of tax rates adds layers of complexity. North Charleston insisted it had not raised the property tax when, in fact, it did.
"I would not call that a property tax increase," said North Charleston spokesman Ryan Johnson, noting that the city's tax rate will be lower than last year.
He also said the city could have legally raised the tax more than it did. 
North Charleston raised its property tax by 3 percent, adopting a rate higher than the revenue-neutral rollback number provided by the Charleston County auditor.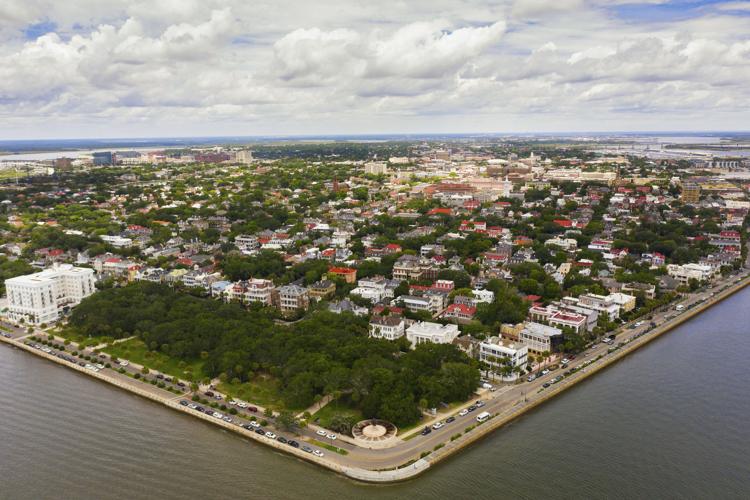 When reassessment increases the tax base, tax rates must fall to compensate under state law. If a government doesn't reduce the tax rate enough to be revenue-neutral, that's a tax increase, which the law allows up to certain limits.
Confusing as it may sound, in reassessment years a government can end up with a lower tax rate than the previous year, while at the same time raising the tax and collecting more revenue, because what's being taxed has become more valuable.
Increases were adopted in Charleston, North Charleston, Mount Pleasant, Awendaw, Folly Beach, Lincolnville, McClellanville, Sullivan's Island, the small portion of Summerville that's in Charleston County, and in several public service districts.
Several countywide governments — Charleston County, the Charleston County School District and Charleston County Park and Recreation Commission — will collect more property tax revenue to finance debt, while Trident Tech will collect less. 
Lower tax rates will be seen in the James Island Public Service District and the West St. Andrews Fire District, in both cases due to a reduction in the property tax used to pay off public debt.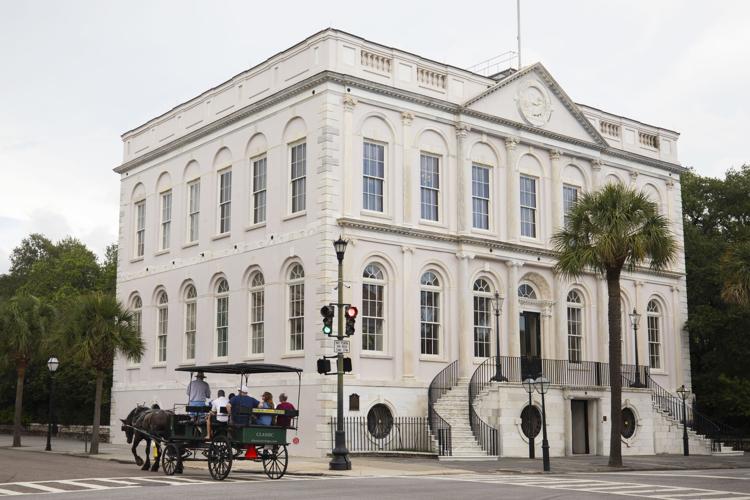 The impact on individual owners of commercial and residential real estate is too complex to estimate, because their tax bills will depend on which government taxes them, how the reassessment process changed the taxable value of their property and changes to property tax discounts that are based on sales tax collections in different areas.
Most of the tax increases were not large, but they were widespread in Charleston County, and two governments increased their property tax rates by more than 20 percent.
All four of the largest tax increases in Charleston County will raise money to service municipal debt, and the cost of drainage improvements has been driving much of that expense.
"The drainage on the island is terrible, so we're going to work on that and other capital projects, such as (renovating) the fire station," said Sullivan's Island Comptroller Jason Blanton, explaining the town's 21.7 percent property tax rate increase.
Mount Pleasant also cited drainage improvements as a reason to increase the property tax.
"We didn't choose to inherit drainage problems," said Mayor Will Haynie, at the Sept. 25 meeting where the tax increase was approved.
The largest tax increase in the county was adopted by St. Andrews Parks and Playground in West Ashley. Several requests for comment were directed to the voicemail of Susan Klugman, finance director and interim executive director, and those calls were not returned.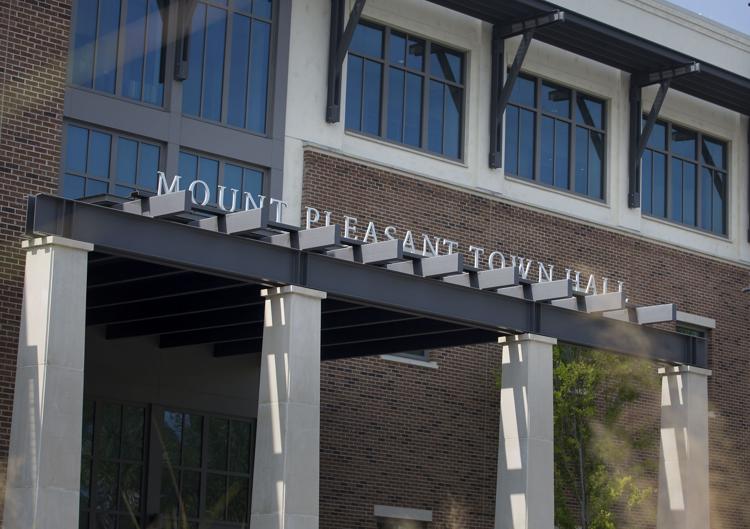 Based upon data from the Charleston County auditor and analysis by The Post and Courier, here are the percentage changes in property tax rates for governments that didn't stay revenue-neutral. Many governments have two property tax rates, Charleston has three, and the combined impact of multiple rate changes is shown here. The rates will apply to tax bills this fall.
St. Andrews Parks/Playground, 31.4 percent
Sullivan's Island, 21.7 percent
Isle of Palms, 5.2 percent
Mount Pleasant, 5.2 percent
Lincolnville, 4.8 percent
North Charleston, 3 percent
Awendaw, 3.6 percent
Charleston (city), 3.6 percent
St. Andrews PSD, 3 percent
Folly Beach, 2.4 percent
McClellanville, 2.1 percent
Charleston County Park and Recreation Commission, 2.2 percent
Charleston County School District, 1.2 percent
Charleston County, 1 percent
James Island Public Service District, -3.8 percent
Trident Technical College, -9 percent
Tax increases for Charleston and Mount Pleasant are slightly larger than first reported by The Post and Courier due to additional analysis of the tax rates for debt service.
When real estate owners get their annual tax bills, most will owe money to multiple governments — the county, the school district, a municipality or public service district, Trident Technical College, and Charleston County Park and Recreation Commission.
Some governments, including Charleston County and the Charleston County School District, kept their tax rate for general operations revenue-neutral, and are seeing small overall tax increases because they didn't reduce their tax rates for debt.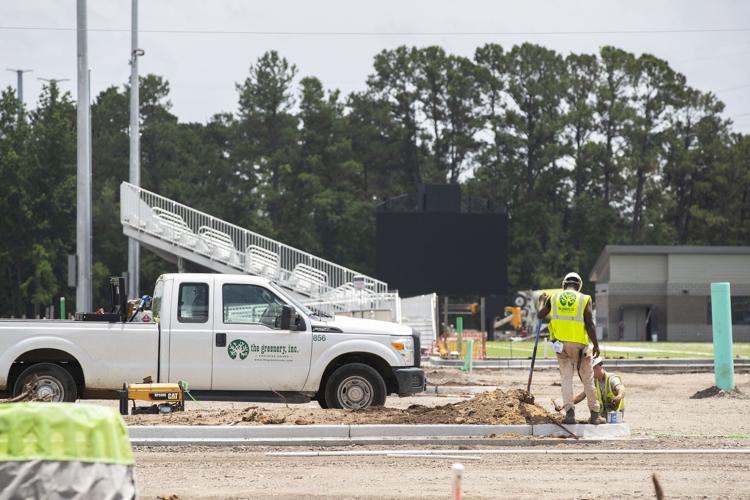 Donald Kennedy, the school district's chief financial officer, said that keeping the district's tax rate for debt the same while taxable real estate values rise is part of the district's long-term debt repayment plan.
"If we stay on track to reduce the debt over the next 10 years, at some point the debt millage (tax rate) would roll back," Kennedy said.
Property tax bills could start showing up in Charleston County mailboxes within weeks, but won't be due until early 2021.
Rickey Ciapha Dennis contributed to this report.